PK Madaan
Settled in South California, USA for over 12 years.
California is the largest state size wise and economy wise. It is home to apple,google and facebook.
The state has all kind of commercial activity including big agriculture base.
With Primary Focus on Handling Home & Commercial Loans have handled business sales as well.
Carry CA broker license , a mandated license to handle sale/purchase of business or real estate so well aware of local rules/regulations.
After practicing for almost 16 yrs as Chartered Accountant in India moved to US for good and whole family is enjoying living here.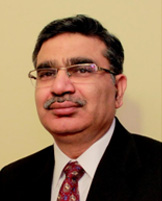 What up girl, this is Section 6.